Customer Service Week
Organizer's Guide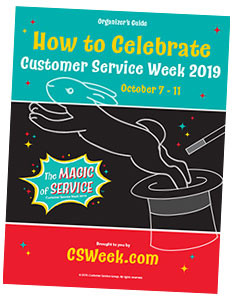 The Organizer's Guide provides essential information on planning a successful Customer Service Week celebration.
You'll find background on the week, important reasons to celebrate, sample agendas, and a timeline for success.
The Organizer's Guide may be viewed and printed with the Adobe Acrobat Reader. Click the icon below to download a free copy.
Get Adobe Reader