Customer Service Week
Social Media Resources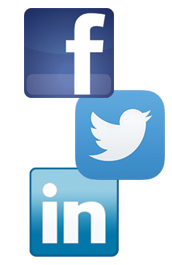 You're celebrating Customer Service Week because of your organization's commitment to service excellence. So spread the word.
Whether you post to Facebook, tweet, or blog, let your followers know that you are participating in this international event. It's also the perfect time to share your service mission or vision statement, and to recognize your frontline staff.
Here's how:
The official Customer Service Week hashtags are #CustomerServiceWeek and #ExcellenceHappensHere.
Sample tweets
Wherever you find our service team, that's where #ExcellenceHappens. Happy #CustomerServiceWeek.
During #CustomerServiceWeek @OurCompany celebrates its committment to customer service.
Enjoying breakfast with the team. #CustomerServiceWeek is off to a great start at @OurCompany.
Sample Facebook/LinkedIn posts
During Customer Service Week, we are recognizing our outstanding service team. In the photo, you'll see Alicia Storrs receiving the award for rep "Most Likely to be Adopted by a Customer."
Today Senior Vice President Tom Thompson celebrated Customer Service Week by discussing the organization's ongoing focus on service excellence. Hear his motivating address at http://
We did it! As part of our annual Customer Service Week celebration, our dedicated customer service team raised $1,040 to support the work of the ABC food pantry. Learn more about the pantry at http://
This morning 319 service professionals in our Bethesda office signed the Customer Service Week pledge. I am proud and honored to work with this team of service professionals.

#CustomerServiceWeek #ExcellenceHappensHere
Sharable social media image
The following logo may be used in social media surrounding Customer Service Week 2018.
The shape, colors and typeface used in the logo may not be stretched, condensed, reshaped, or altered in any way.